Personal Photo
Options
Custom Title
JANE FOSTER doesn't have a custom title currently.
Personal Info
Location: No Information
Born: No Information
Website: No Information
Interests
No Information
Other Information
Nickname or Codename: No Information
Character Age: No Information
Player Name: Flem
Link to Application: No Information
Shipper/Plotter: No Information
Character Gif: http://i1050.photobucket.com/albums/s412/BTC_Jaded/Avatar%20Images/Jane_zps48b15b46.gif
A lyric or quote that applies: They stole my backups; They stole my back ups to my backups... a life time of work.....gone.
Statistics
Joined: 3-September 14
Status: (Offline)
Last Seen: Apr 14 2015, 10:25 AM
Local Time: Jul 22 2018, 09:15 AM
35 posts (0 per day)
( 1.00% of total forum posts )
Topics
Posts
Comments
Friends
Feb 22 2015, 10:39 PM
Hey Guys, Flem here! i just wanted to point out that I will not be here this coming sunday for i 've been chosen to go participate within the Special Olympic games, and go up north to New Hampshire. I will not be bringing my laptop with me, but I will be snooping on my phone with every chance I get. I will be home on the third, late in the evening though. Uhm, I will be also headed out on the fourth to go see family with my mom in California. Not entirely sure when I'll be back yet but I'll inform you guys when that happens! Anyways; I will miss you guys those days. I love you all. I just wanted to put this up now, before I forget! I love you guys. Wish me luck guys<3.

The Characters in the Affect:

Jane Foster
Sigyn
Jan 5 2015, 05:36 PM
Good Evening my darling loves! This here is the lovely Flem. I will be traveling to San Diego California from January 7th, to January 14th. I will be bringing my laptop with me so do not worry I will try to post when I can so don't worry lovelies as I mentioned. Uhmmmm I will miss you guys greatly. Don't worry your lovely women are in good hands <3.


- Flem

Characters in the Affect:
Jane Foster
Lady Sigyn
Jan 2 2015, 09:46 PM
New York City was meant for many things. She enjoyed her time here when she came back for a visit from England. Of course Miss Foster was on a little business trip trying to find her Thunder God. A few weeks ago she saw him on Television here in New York but she assumed already he probably went back to Asgard. While she walked around she waved to a few people she new and she said nothing as she looked about her surroundings.

So many things happened here and she loved every moment of New York City. Famous people even came here to start a new. A sigh escaped her as she made her way to Central Park and she sighed softly. Jane looked about her surroundings and sighed sitting down on one of the big rocks and she kept where she was. Silence she said nothing and looked up at the sky. She wasn't too sure upon what she could do at this point and she sighed. "Come back to me" she whispered softly as she gazed up at the sky and she sighed wondering where he was.

Jane shook her head and took out her notebook and started to write down some important notes and draw some pictures. She needed time away from England's busy life and she came back to New York. She needed to the states again, and hear American English. Sighing she said nothing and laid on the rock and propped her leg up a bit and just stared up at the sky. Soon without her realizing, her pen rolled off the rock and she sighed. "No!" She called trying to reach for it but it went down and hit someone in the head who was on the grass. "Oh, Gosh. I'm sorry!" she said frowning looking at the person. "Are you alright?" she asked keeping on the rock staring upon the person.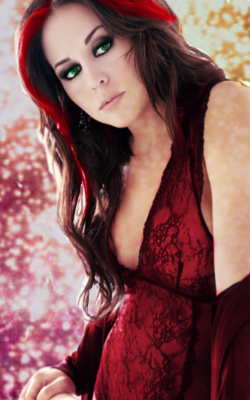 Mar 11 2015, 06:21 AM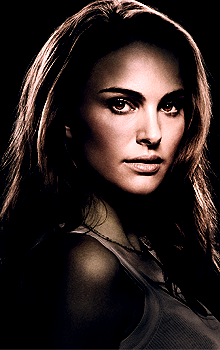 Dec 31 2014, 05:28 PM
Nov 8 2014, 12:41 PM