Personal Photo
Options
Custom Title
Justin doesn't have a custom title currently.
Personal Info
Location: Cailifornia, USA
Born: 23 March 1984
Website: No Information
Interests
No Information
Other Information
Nickname or Codename: Justin
Character Age: Thirty
Player Name: Justin
Link to Application: http://breakthesechains.jcink.net/index.php?showtopic=11
Shipper/Plotter: http://breakthesechains.jcink.net/index.php?showtopic=88
Character Gif: https://33.media.tumblr.com/ab46daf10178ddfe8feafc52a2a6feaa/tumblr_mzzap1FWJZ1r1pf43o2_400.gif
A lyric or quote that applies: Courage is fear that has said it's prayers.
Statistics
Joined: 4-September 14
Status: (Offline)
Last Seen: Mar 18 2015, 10:51 PM
Local Time: May 20 2018, 03:26 PM
24 posts (0 per day)
( 0.68% of total forum posts )
Topics
Posts
Comments
Friends
Sep 5 2014, 02:39 PM
I had an idea to get all of The Avengers and X-Men together to address the old plotline. Since I addressed it with a few of you and people seemed to be on board with the idea I figure I would post it here. I would imagine (depending on who joins the thread) would be a lot of people in it so there would be a lot of turn-taking and such.

The idea would be someone from the X-Men or Avengers who does remember the old plot and everything that happened would call an emergency meeting between the two teams to inform everyone what has happened and discuss how it could have happened and why some remember and others don't, etc.

The problem that would arise is not everyone would be on board to going back on how things were since everything is so great right now, if even going back is a possibility. Maybe questions begin to rise if we are in some alternate reality or have gone back in time in the same reality we are already in.

I'm thinking the setting would be in Xavier's Mansion and discussed behind closed doors away from students ears.

If you have any questions or would like to add anything to this idea feel free below and let us know if you are on board and would like to volunteer your character to arrange the meeting.

Also include if your character or characters remember or not:

Logan - XMen - Doesn't remember
Sep 4 2014, 01:42 AM
My Organizer
I'm a huge Walking Dead fan!
I'm a die hard San Francisco 49ers fan!
Gladiator is my favorite film!
Whether it be DC or Marvel I love comics, superheroes, and comic book films!
I am a Christian and have an active church life. It is truly the center of who I am.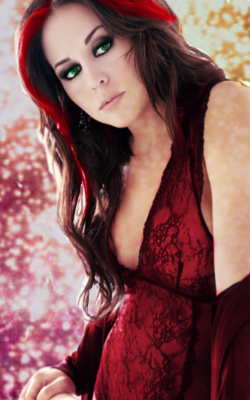 Mar 14 2015, 01:30 PM
Jan 4 2015, 05:21 PM
Sep 4 2014, 09:42 AM